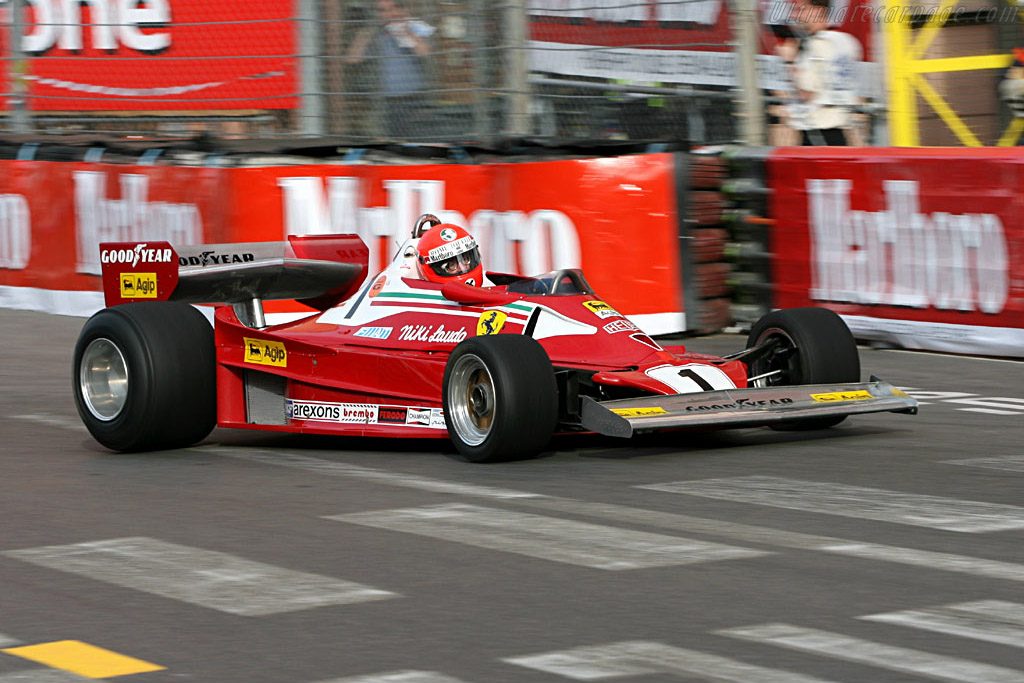 Formula One continues to be the main event in motorsport, despite the fact that no F/1 driver has ever grabbed the brass ring at the IROC. There were seventeen
'races last year and promoters are clamouring for more. And despite its internal problems, the Long Beach GP has become the .model for current thinking about F/1 pro- Motion. As a small, self-contained arena, Long Beach fosters the kind of carnival atmosphere that attracts the money on which racing runs. When the Formula One caravan endured two successive rainy weekends in North America last fall, the topic of street racing was on everyone's
lips. Plans to hold the 1978 Canadian GP over the streets of Toronto fell through just recently. And as one commentator re- marked at the Watkins Glen Grand Prix, "Imagine trying to impress a sponsor with Formula One and having to bring him to the Glen. Portable toilets mud every- where-it's a joke."
This thinking reflects the status of Formula One as the most lucrative form of racing in the world. An `the British GP, 45 cars competed for -26 starting spots. Each was after a share of the' appearance and travel expenses that accrues to the Formula One Constructor's Association simply for showiNg up at the race.~ The rewards for membership are so compelling that racers flock tO the formula. As a result, enthusiasm for Formula One has spilled over into a British championship designed exclusively for cast-off F/ l cars and drivers on the way up. .
There's so much money in F/1 now that drivers switch teams on a regular ba- sis, accompanied by the sound of jingling coins. And for next season, one face will definitely be out of place. Niki Lauda, after winning the 1977 championship in far from the best car, will apply his skill as a test driver to Brabham, a team once again on the brink of success. And as the individual who represents the modern spirit of professionalism, Lauda recognizes that it is his skill as a test driver that Brabham has purchased, not his ability in reckless and romantic confrontations with other drivers
on the race track: "Formula One is man- against-man only in the sense of getting one machine better than another. You can do a chaotic lap to get pole position. But that is just one lap. It doesn't win you a championship."
And so Formula One seems to be grow- ing in two different directions. The drivers attempt to maximize the performance of the F/l car, while the money men lust after more races through the public streets where the money is plentiful but, as the drivers admit, the racing is a sham.
Take a look at our other Classic Magazines
Ferrari F40
The Fastest Lotus Esprit – Turbo SE
Six Packed For Style
LOTUS ESPRIT ZR— 1
LAMBORGHINI P140 (Italy)
FORD PROBE Contender or Nolo Contendere?
JIO'ITO CASPITA
The Winfield Driving School – Where legends are born
Volkswagen Corrado
De Tomaso Pantera
Bugatti T110
The Complete Classic – Por­sche 911 RS America
Chevrolet Camaro Z28
Bugatti T110
BMW 8 cylinder 740i
The Esprit SE on the Track
Mitsubishi 3000GT
FERRARI 348 TWIN TURBO
Dodge Mangum GT
Ford Capri 3.0 GT
Vector W8 Twin Turbo
Bentley Nepal
Subaru Brat
The Great White Cruise
FERRARI 512GT
AMC Concord DL
TurboHawking
Morgan 8 Plus
Mercedes 280 CE
Ferarri 348 Twin Turbo
Mercedes-Benz W124
Porsche 911
MCA Centennaire (Monte Carlo)
Honda Accord Minilitte
From Lone Genius to General Motors
Dodge Magnum GT
BENTLEY NEPAL (U.K.)
McClaren F1
Porsche 989
Mercedes-Benz C112
Supercharged Bonneville SSEi