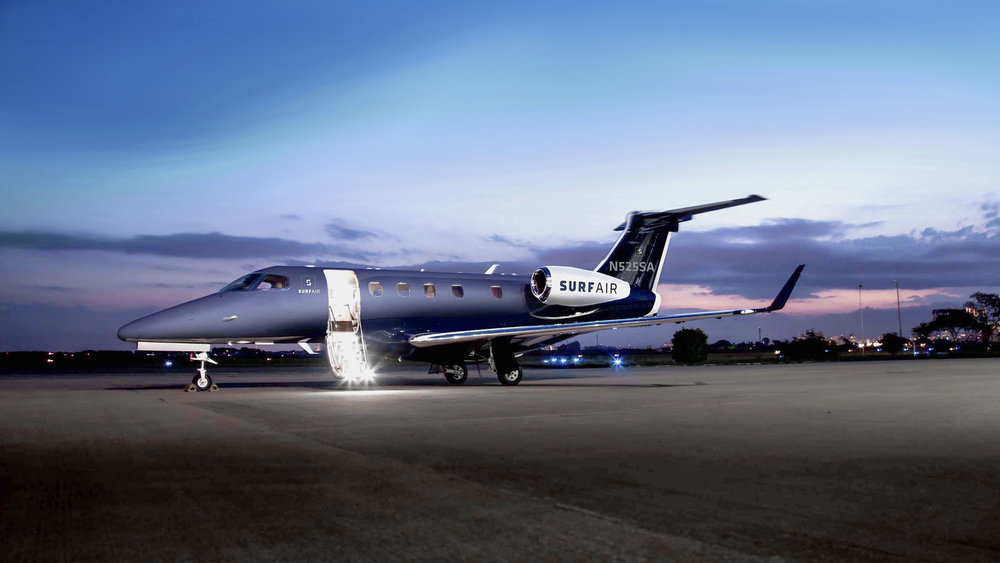 About SurfAir
Our partnership with Taxi Contra allows our members the opportunity of flying private on their own chartered jet with Surf Air which is also the first private air travel club of its kind offering all-you-can-fly service for one monthly fee. They provide Members—businesspeople, entrepreneurs, creatives and frequent regional travellers—with an effortless flying experience that saves valuable time with every trip. Operating a fleet of Embraer Phenom 300 Jets and Pilatus PC-12 aircraft, they fly to and from convenient airports in Europe and along the US West Coast and Silicon Valley, with additional regions and destinations to follow.
We have a great opportunity for our members to fly private at sensational rates with SurfAir to any European and destination provided by our partners Taxi Contra.
SurfAir is an aviation company which specialises in chartered Jets to European and Californian USA destinations.
They use the Embraer Phenom 300 8 seater Jets and PC 12 8 seater turbo prop planes.
We can offer our members the opportunity to fly in to a UK location (for e.g Nothholt airport) and collect their awaiting
exotic car!
We have arranged a special discounted rate for our members which includes all the unparalleled luxury of flying private ( creating your own flight schedule, arriving at the airport 15 minutes before departure, no check in delays.)
SurfAir – https://www.surfair.com/eu/aircraft/
Example Quotes:
| | |
| --- | --- |
| Miami to Cannes and return: $24000 | Partnership rate: $12000 |
| Miami to Ibiza and return: $30000 | Partnership rate: $15000 |