Our Cars | Koenigsegg
Koenigsegg Exotic Car Rental
We stock a vast range of the latest Koenigsegg Vehicles. Don't see the car you want below ? Contact us to see if we can source the vehicle from our partner network.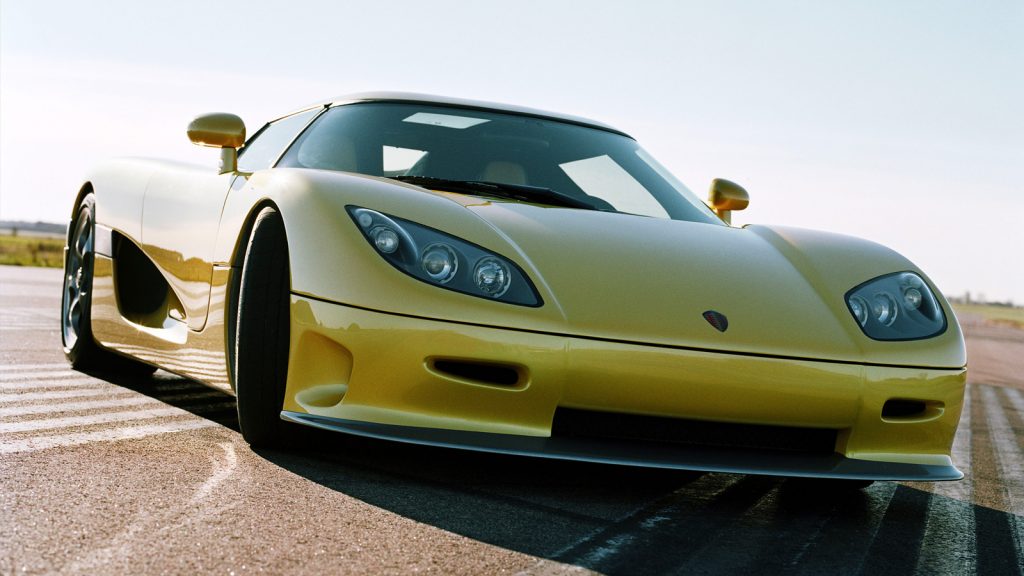 Koenigsegg CCR rental
Power:
806bhp
|
Torque:
920Nm
0-60mph Time:
2.1s
|
Top Speed:
241mph
From $2200 a day
About Koenigsegg
Koenigsegg Automotive AB is a Swedish manufacturer of exclusive high-performance sports cars based in Angelholm, Skane County, Sweden. The company was founded in 1994 by Christian von Koenigsegg with the intention of creating a "world class" exotic car. It was only after eight years of development and prototyping that the company produced its first street-legal production car in 2002. 2006 saw the start of production of the CCX, which uses a unique engine designed specifically for that vehicle. In March 2009, the Koenigsegg CCXR was chosen by Forbes magazine to be one of the most beautiful cars in the history of automotive design and in December 2010, the Koenigsegg won the BBC Top Gear Hypercar of the Year Award. Unusually, Keoenigsegg develops and produces most of the main systems, subsystems and components needed for their cars in-house, instead of relying upon subcontractors. At the end of 2015, Koenigsegg had 97 employees, with an engineering department of 25 engineers, personally led by the owner of the company. Koenigsegg is also actively involved in "green technology" programmes, including the development of plug-in electric technology. In June 2009, Koenigsegg together with a group of investors made an ill-fated and abortive attempt to take over the Saab brand from General Motors. The fact that in 2008, Koenigsegg with its staff of 45 produced just 18 cars at an average price of US$1 million each, compared to Saab employing 3,400 workers who made more than 93,000 cars may help to explain this outcome. At the 2015 Geneva Motor Show, Koenigsegg presented a new car called Regera, which is a hybrid vehicle using the Koenigsegg Direct Drive (KDD) transmission.
RENT A KOENIGSEGG AT MIAMI LUSSO
At Miami Lusso, we have a KOENIGSEGG CCR available for you to rental. Request a call-back through our CONTACT PAGE. All calls are recorded for training and monitoring purposes.
Click on a marque below to see our selection of exotic cars for rental