Our Cars | Aston Martin
Aston Martin Exotic Car Rental
We stock a vast range of the latest Aston Martin Vehicles. Don't see the car you want below ? Contact us to see if we can source the vehicle from our partner network.
About Aston Martin
Aston Martin is an iconic British manufacturer of luxury sports cars and grand tourers, but with a very chequered history having gone bankrupt no less than seven times. The company was founded in 1913 by Lionel Martin and Robert Bamford who had joined forces the previous year as Bamford & Martin to sell cars made by Singer from premises in Callow Street, London. The Aston part of the name comes from the fact that Martin raced specials at Aston Hill near Aston Clinton. The first Aston Martin car was created by Martin fitting a four-cylinder Coventry-Simplex engine to the chassis of a 1908 Isotta-Fraschini. The company moved to new premises at Henniker Mews in Kensington and their first car was completed in March 1915, though production never started because of the outbreak of World War I. After the war, the company was refounded at Abingdon Road, Kensington. Bamford left the company in 1920 and it was revitalised with funding from Count Louis Zbrowski. In 1922, Aston Martin produced cars to compete at the French Grand Prix, going on to set speed and endurance records at Brooklands. At this time, approximately 55 cars were produced for sale in long and short chassis configurations, but the company went bankrupt for the first time in 1924 and was bought by Lady Charnwood. However, the company failed again in 1925 and the factory closed the following year, with Lionel Martin leaving. Later, in 1926, Bill Renwick, Augustus Bertelli and investors including Lady Charnwood took control of the company renaming it Aston Martin Motors moving the operation to the former Whitehead Aircraft works in Feltham. Renwick and Bertelli planned to use a newly developed and patented overhead-cam four cylinder engine to jump start the production of a completely new car. Between 1926 and 1937, with Bertelli acting as both technical director and designer of all new Aston Martins (since known as "Bertelli" cars), models produced included the 1 ½ litre "T-type", the "International", the " Le Mans", the "MKII", the "Ulster", the 2-litre 15/98 and the "Speed Model". Most were open two-seater sports cars, bodied by Bertelli's brother Enrico, with a small number of long chassis four-seater tourers, dropheads and saloons also produced. Financial problems resurfaced again, however, in 1932. The company was rescued for a year by L. Prideaux Brune before passing it on to Sir Arthur Sutherland. In 1936, Aston Martin decided to concentrate on road cars, producing just 700 until the outbreak of World War II halted production, which then shifted to aircraft components. In 1947, tractor manufacturer David Brown Limited bought the company with Sir David Brown becoming managing director and later referred to as Aston Martin's "post-war saviour". The company also acquired Lagonda that same year. Both companies shared resources and workshops, leading to the famous "DB" (David Brown) series of cars. 1950 saw the introduction of the DB2, followed by the DB2/4 in 1953, the DB2/4 MKII in 1955, the DB Mark III in 1957 and the Italian-styled 3.7 L DB4 in 1958. While this progression of models helped Aston Martin to establish a good racing pedigree and reputation, the DB4 stood out and yielded the iconic DB5 in 1963, achieving enduring worldwide fame owing to its appearance in the James Bond films. The company also stayed true to its emerging "grand touring" style with the DB6 (1965-70) and the DBS (1967-1972) models. The six-cylinder engines of these cars from 1954 up to 1965 were designed by Tadek Marek. Most people now regard David Brown's tenure of Aston Martin as its golden age. But by the 1970's, the Aston Martin Company was in serious financial trouble again and it was sold to Company Developments, a Birmingham-based consortium. Following a further bankruptcy, the company was sold yet again to Americans Peter Sprague and George Minden for £1.05 million. A successful turn-around strategy led to the recruitment of 360 new workers and by 1977, a trading profit of £750,000. The new owners pushed the company into modernising its line, producing the V8 Vantage in 1977, the convertible Volante in 1978 and the William Towns-styled Bulldog in 1980. Towns also styled the futuristic new Lagonda Saloon, based on the V8 model. In 1980, Aston Martin sought to buy MG, but the acquisition never happened as the company faltered once more due to the economic downturn of the early 1980's, prompting the company to consider shutting down production altogether to concentrate on service and restoration. Victor Gauntlett via Pace Petroleum and Tim Hearley of CH Industrials initially acquired a 25% stake in Aston Martin in 1980 before taking it over as joint owners at the beginning of 1981. Under new control, the company was able to sell the Aston Martin Lagonda, the world's fastest four-seater production car in Oman, Kuwait and Qatar. In 1982, Aston Martin was granted a Royal Warrant by Prince Charles, which it still holds to this day. Realising that it would take some time to develop new Aston Martin products, and engineering service called Tickford was was created to develop automotive products for other companies. However, sales of production cars were now at an all-time low of just 30 cars produced in 1982. Its financial problems persisted requiring Gauntlett to sell his stake in Aston Martin to ALL Inc in 1983, while remaining chairman, though he later regained a 25% holding in AML as a result of further buyouts. In 1984, Aston Martin made 60 workers redundant. 1986 saw Aston Martin return to the James Bond franchise. A new era began in September 1987 when Ford acquired a shareholding in Aston Martin. After successful sales of limited edition Vantage and Volante Zagato coupes, the company finally retired the ancient V8 and introduced the Virage range, the first new Aston Martin launched in 20 years. Aston Martin returned to sports car racing in 1989, but with limited success. In 1990, with the launch of the new Volante model and the new DB7 model requiring a large engineering input and financial investment, Ford agreed to take full control of Aston Martin with Gauntlett stepping down as chairman. The DB7 range was boosted by the addition of the V12 Vantage models in 1999 and in 2001, the V12-engined Aston Martin Vanquish was introduced. 2003 saw the opening of the Gaydon plant, the first purpose-built factory in Aston Martin's history. Also introduced in 2003 was the DB9, replacing the DB7. A convertible version of the DB9, the DB9 Volante made its debut in 2004. In 2005, the Vantage brought back the classic V8 engine to allow the company to compete in a larger market. Aston Martin announced it would return to motor racing the same year, including the Le Man 24 Hour Race, for which a new division called Aston Martin Racing was created. But unexpectedly, after an internal audit, Ford announced in August 2006 that it would sell all or part of Aston Martin at auction. On 12 March 2007, a consortium led by Prodrive chairman David Richards purchased Aston Martin for £475 million with Ford retaining a £40 million stake in the company. In September 2008, Aston Martin announced the revival of the Lagonda marque. The first four-door Aston Martin Rapide sports cars made their appearance in 2010. In December 2012, Italian private equity fund Investindustrial bought a 37.5% stake in the company. Sales were in decline though, with the Lagonda , DBX and concept cars like the Vulcan failing to find a market, along with the DB9 not selling as well as expected. In 2014, Aston Martin suffered a pre-tax loss of £72 million, reportedly rising to £162.8 million in 2016. From 2013, Daimler AG started supplying Aston Martin with new Mercedes-AMG engines and electrical systems. Daimler now owns 5% of Aston Martin. This technical partnership with Daimler AG and Mercedes-AMG will support Aston Martin's launch of a new generation of models incorporating new Mercedes technology and V8s, starting with the DB11 announced at the 2016 Geneva Motor Show.
RENT AN ASTON MARTIN FROM MIAMI LUSSO
Pride of place in our fleet is the ASTON MARTIN DBS COUPE, a two-door with swan-wing doors and a hand-built V12 engine, which combines G-force speed with glorious and minimalist luxury. We also have available the ASTON MARTIN DB9 VOLANTE TOUCHTRONIC II, the car that Top Gear considered "too cool" for the cool wall and invented a new category dubbed the "DB9 sub-zero fridge". To rent an Aston Martin for the day, a week or longer, simply request a call-back through our CONTACT PAGE. All calls are recorded for training and monitoring purposes.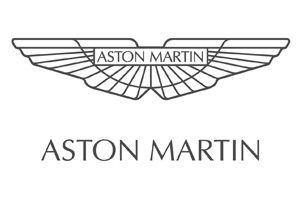 Click on a marque below to see our selection of exotic cars for rental