Much more than a exotic car rental experience
Miami Lusso has been providing exotic car enthusiasts with adrenaline-fuelled luxury driving experiences for more than 10 years. So when our clients began asking about the best places to drive in Miami, it got us thinking: how can we offer them an even better experience… one that they would cherish forever? Our team put their heads together and realised a few things.
We have the very best cars on the planet; the most experienced navigators in town, and one of the most beautiful countries in the world to explore. All of this, plus thousands of breath-taking landmarks, monuments and venues to visit along the way. "Let's put these elements together and create something that's truly unique", we said. Hey Presto! The exotic car tour & navigator experience was born.
The complete package costs $3000 for up to six hours, and absolutely everything is fully included.
Like the sound of it? Here's the detail...
Choose your exotic car./h2>
Start by deciding which one of our amazing cars you fancy. Remember: you can drive it yourself or have your navigator drive it for you. Want to bring a friend along for the ride? No problem, the Bentley Continental GTC, Aston Martin DB9/DB11, and Ferrari GTC4 Lusso all fit the bill perfectly.
Less is so much more, and that's probably why Ferrari only makes 7,000 cars annually. Italian design, consistent Formula One presence – producing the highest number of winning drivers – and a sex appeal that could seduce even the most chaste of human beings. Yes, the Ferrari oozes style, power and sophistication by the bucket seat load.
Here's a tip: seriously consider our brand-new Ferrari 488 Spider. Capable of reaching 62mph in just three seconds, its turbo-charged V8 engine roars like an alpha-male lion, and the chassis is so beautifully designed there's virtually no understeer. This isn't just a car, it's a virtual work of art that you won't want to step out of.
If it doesn't turn heads in astonishment when you're driving a Lamborghini, it has failed in its allure. No, not our philosophy, that of Ferruccio Lamborghini. And what better way to dictate how you approach the design of such an iconic sportscar. True innovation, pure style, evolutionary technology, and engines so powerful they make the ground shake beneath your feet, even when you're not moving. These exotic car. have that unmistakably exquisite personality that you just cannot ignore.
We've got a complete fleet of them, though you might want to rental the utterly irresistibleLamborghini Huracan Spider. A turbo-charged 5.2-litre V10 engine powers this mobile marvel, bringing revs way beyond 8,000rpm. And the Strada, Sport, and Corsa drive programs will give you plenty of performance experiments to play with. No words can ever do this vehicle justice – you just have to drive it to feel the power running through your veins.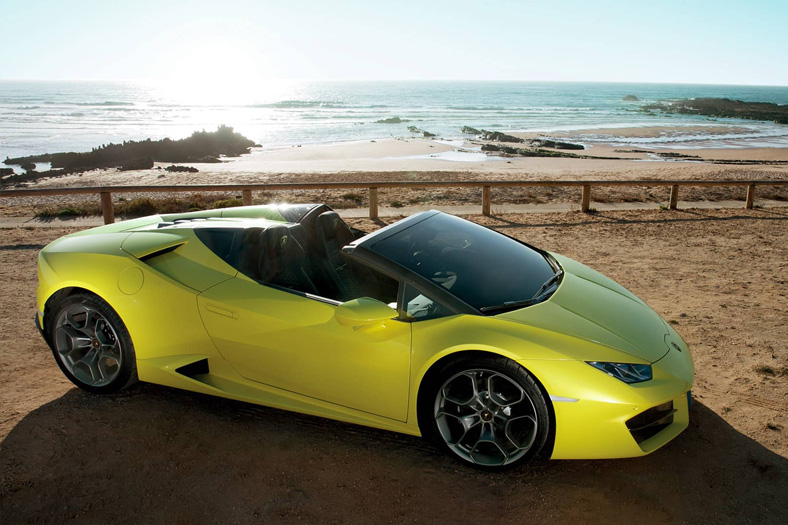 When almost 98% of the cars you've manufactured in the last 25 years remain on the road, you know you've created the ultimate in reliability. Don't think that's sexy? When you consider how iconic this racing car manufacturer has become, and the sleek and beautiful lines associated with the cars it produces, it's easy to see why it was voted the most prestigious automobile brand by the Luxury Institute, New York.
Not just that, Porsche has won a staggering 19 outright wins at the 24 Hours of Le Mans – an outright record holder.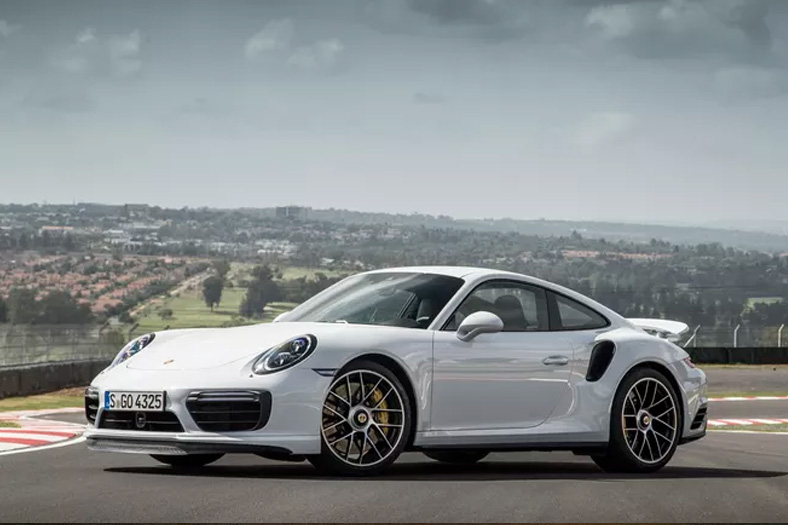 It's no accident that when you hear the name McLaren you immediately think F1. There are many words that can describe the beauty, elegance and outright technological advancement that this power horse is, but here's two: proudly British. It's a exotic car that turns heads, is a fashion icon, and is reassuringly and justifiably expensive. At its very core is engineering excellence and the relentless pursuit of brilliance.
The McLaren 720S embodies the relentless quest to push the limits of possibility. Lighter, stronger, faster. It's all of these and more. But how it makes you feel is altogether something else. Prepare to push the limits of what you thought possible in a exotic car.
Power. Beauty. Soul. That's exactly how Aston Martin sums up the spirit behind the design and production of their cars. Another quintessentially British manufacturer, one that started from humble beginnings in a London workshop in 1913. These unforgettably magnificent cars, embodied by icons like James Bond – who wouldn't want to drive or be driven in such a timeless classic? With an AM, you're always witnessing impeccable design. They've been around for more than 100 years, they'll no doubt easily be around for one hundred more.
Like the idea of having your exotic car & navigator experience in an Aston Martin? Then go for it with an Aston Martin DB9. According to Aston Martin themselves, along with many respected reviewers, it really is the best car they've ever built. The AM11 V12 engine gets you to a rapid sprint in just 4.6 seconds, and you'll feel the pull of that torque at a whopping 620NM. Style, sophistication, power and downright beauty, all effortlessly wrapped into one.
Want an Aston Martin fresh from the production line? Then go for the Aston Martin DB11. Here's what AM's Chief Creative Officer, Marek Reichman, had to say about it: "Every part of the DB11 is designed to create the world's most alluring DB to date." And who could argue with that? Its interior is stunning, boasting all-natural materials, diligent craftsmanship, and top of the range infotainment technology. It's the ultimate in style, comfort and luxury.
The definitive British car company. Design, craftsmanship, detail. That's Bentley. That's part of the heritage that continues to drive the innovation behind some of the most beautiful and luxurious cars in the world. Those iconic emblematic wings symbolise excellence, and even the name on its own, immediately makes you think: exceptional build quality and superior performance.
Fancy driving one? If you do, right now we have the stunning Bentley Continental GTC. This isn't a sportscar, it's a 'fine-riding' car. More than two tonnes of weight make it solidly grip the road. Set the air springs to any range of softness and you literally have a bespoke way of feeling any urban terrain. This car isn't for you if you want a speed-fuelled adrenaline rush; it's like a fine wine that needs to be savoured. All in all, it's distinction personified.
Your navigator
Our experienced navigators are professional drivers who know everything there is to know about the splendour of driving on Miami roads. They can help you to plan your route, give you ideas on where to stop. And suggest some of Britain's top restaurants. Upon booking the experience, one of our navigators will give you a call and find out exactly what you want from the day, and do everything in their power to far exceed your expectations.
They will give you a full rundown of the car's specification. Answer any questions you may have, and in turn, ask you some questions to get a good idea of your personality and provide suggestions that we think you'll love. Our navigators are there to take care of you, both in terms of enjoyment and safety.
Where to go and what to see
Whether you want to head straight for the countryside, or remain in an amazing city like London, there's no doubt that Miami has a lot to offer. We'll take care of the booking side of everything, you just tell us what you want to do. Fancy lunch at one of Gordon Ramsey's famous restaurants? Consider it done, we can suggest which one would be best suited to your tastes. Tea at the Ritz as a leisurely pitstop? We'll get you the best seat in the house.
Whichever car you choose to rental, its function is to make anything else you choose to do, that much more enjoyable. We can whizz you around the Houses of Parliament, show you theatre land and run the distance of the Thames river. It really is a case of your wish is our command, so let's make it one of the best experiences of your life.
We'll pick you up and drop you off, anywhere in Miami
Doesn't matter where you are, what you're doing, or what you look like, we'll pick you up wherever suits you and take you back home at the end of the day.
Want to get start?
You can book here. Just give us a loose idea of what you want and the car you're after and a navigator will call you straight back. Or just give us a call on +44 (0)333 355 3595.
Minimum Rental Requirements
Customers intending to rent an exotic car must be between 25 to 70 years old with a valid American driving license and any other license issued by the state for driving. If you have been served a ticket or violated traffic rules or detained because of traffic rules or under a traffic penalty, call us and we will refer you to our insurers who will advise you on the best way to go about renting from us. Kindly call us today so that we can serve you.