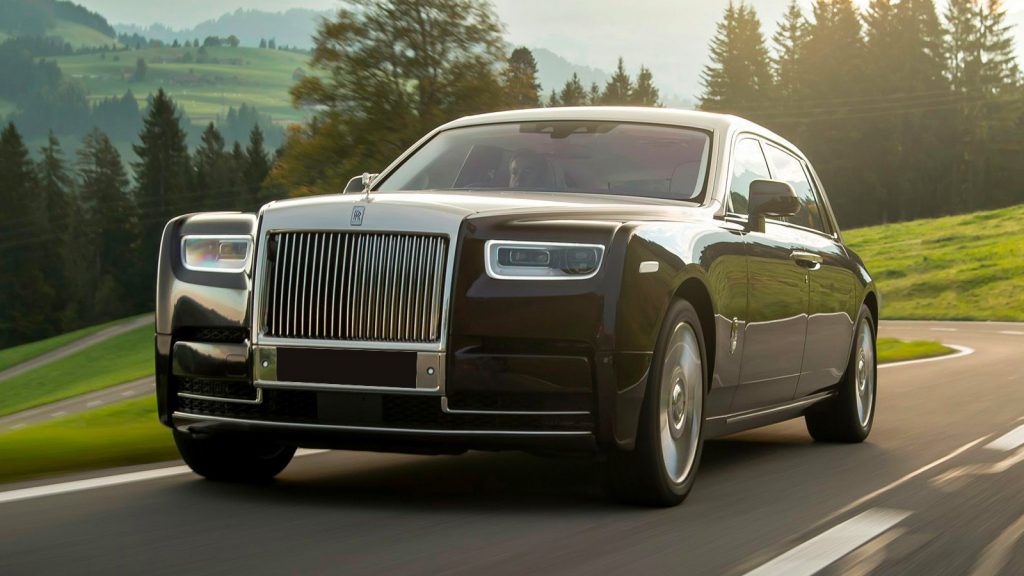 A commanding presence, Phantom Family encapsulates contemporary luxury. Its signature design is complemented by modern features, with the potential to personalise it to the smallest detail. Born of the desire to build The Best Car in the World, Phantom is the result of complete creative and engineering freedom.
When it came to designing the current Phantom Family, it's fitting that the influence came from Sir Henry Royce himself: "Strive for perfection in everything you do. Take the best that exists and make it better. When it doesn't exist, design it." From that challenge, Phantom was born. And the result is the definition of automotive design and technological perfection.
Phantom is a timeless interpretation of the modern luxury motor car. With its powerful stance, iconic proportions and state-of-the-art technology, it's the signature Rolls-Royce. The engine delivers an abundance of effortless power – a magic carpet-like ride – that creates a driving experience like no other. But the pleasure begins even before you own a Phantom, as you can choose the personal features to make your motor car truly unique. This is a motor car to be commissioned, to represent your personal expression.
---
Rolls Royce Phantom - Inclusive Self Drive Features
free_Miami_delivery_and_collection
Free 2nd driver
Full tank of fuel
The Rolls Royce Phantom is delivered with full comprehensive insurance for two drivers as standard, and we can deliver / collect from any address. Our only prerequisite is that you are 25 years of age or over, and hold a valid driving licence.
Rolls Royce Phantom - Chauffeur Driven Rental
Miami Lusso Chauffeur Driven Exotic car rental happily covers all of Florida. Every destination is reachable to rent a Rolls Royce Phantom.
Black Rolls Royce Phantom Car rental , Yellow Rolls Royce Phantom Car rental , Red Rolls Royce Phantom Car rental , Blue Rolls Royce Phantom Car rental , White Rolls Royce Phantom Car rental , Silver Rolls Royce Phantom Car rental , Orange Rolls Royce Phantom Car rental , Green Rolls Royce Phantom Car rental
Book Now
Self Drive Price
From $1500 a day
Please fill in the booking form for more details.
Enquire about our discounted monthly rental rates
Available In
Click to pre-fill the booking form with your preferred choice of colour
Black

Rolls Royce Phantom

White

Rolls Royce Phantom

Red

Rolls Royce Phantom

Yellow

Rolls Royce Phantom

Green

Rolls Royce Phantom

Blue

Rolls Royce Phantom

Silver

Rolls Royce Phantom

Orange

Rolls Royce Phantom
Chauffeur Driven Price
4 Hours $1200.00
8 Hours $1600.00
Per Hour After $200.00
*Please review our Rental Agreement Terms
Confirm Booking