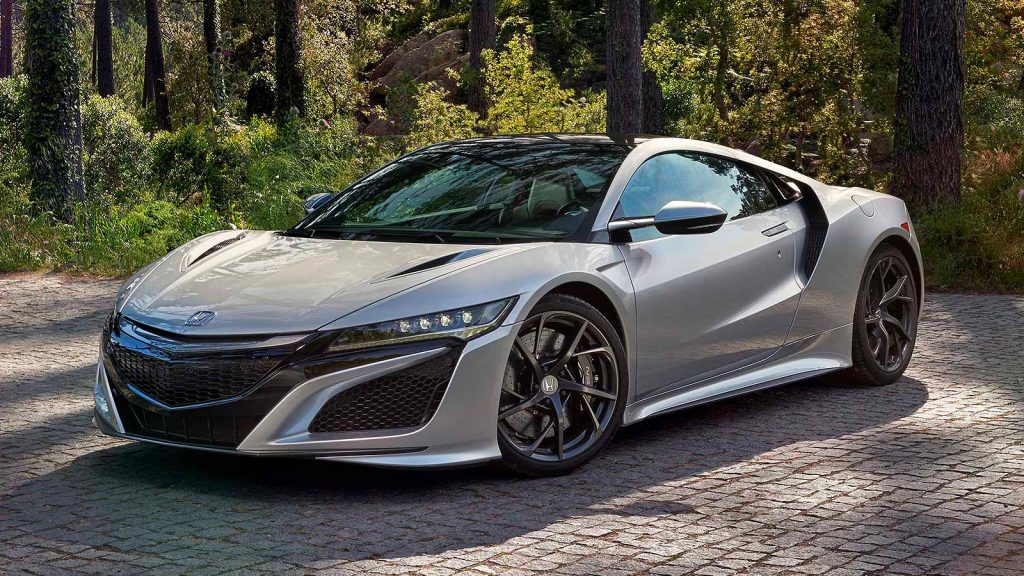 Honda's rebirth of the NSX exotic car costs from £130k and gets a 550bhp+ twin-turbo V6 electric hybrid powertrain
The production-ready Honda NSX was revealed at the Detroit Auto Show in January 2015. More than 18 months later and we're still waiting for the car to arrive in Miami, Florida – though bosses have now released preliminary pricing, ahead of the car's full launch in the autumn.
Honda has now confirmed that its new hybrid-powered NSX will cost "approximately £130,000". That puts it right into the firing line of German rivals like the Audi R8 and Porsche 911 Turbo, but around £30k more than the petrol-electric BMW i8.
First customer deliveries of the 550bhp hybrid will begin across Europe in September, but it's available to order now. We briefly sampled it last year ahead of a full launch later in 2016.
---
Honda NSX - Inclusive Self Drive Features
free_Miami_delivery_and_collection
Free 2nd driver
Full tank of fuel
The Honda NSX is delivered with full comprehensive insurance for two drivers as standard, and we can deliver / collect from any address. Our only prerequisite is that you are 25 years of age or over, and hold a valid driving licence.
Honda NSX - Chauffeur Driven Rental
Miami Lusso Chauffeur Driven Exotic car rental happily covers all of Florida. Every destination is reachable to rent a Honda NSX.
Black Honda NSX Car rental , Yellow Honda NSX Car rental , Red Honda NSX Car rental , Blue Honda NSX Car rental , White Honda NSX Car rental , Silver Honda NSX Car rental , Orange Honda NSX Car rental , Green Honda NSX Car rental
Book Now
Self Drive Price
From $1200 a day
Please fill in the booking form for more details.
Enquire about our discounted monthly rental rates
Available In
Click to pre-fill the booking form with your preferred choice of colour
Black

Honda NSX

White

Honda NSX

Red

Honda NSX

Yellow

Honda NSX

Green

Honda NSX

Blue

Honda NSX

Silver

Honda NSX

Orange

Honda NSX
Chauffeur Driven Price
4 Hours $1600.00
8 Hours $2350.00
Per Hour After $200.00
*Please review our Rental Agreement Terms
Confirm Booking