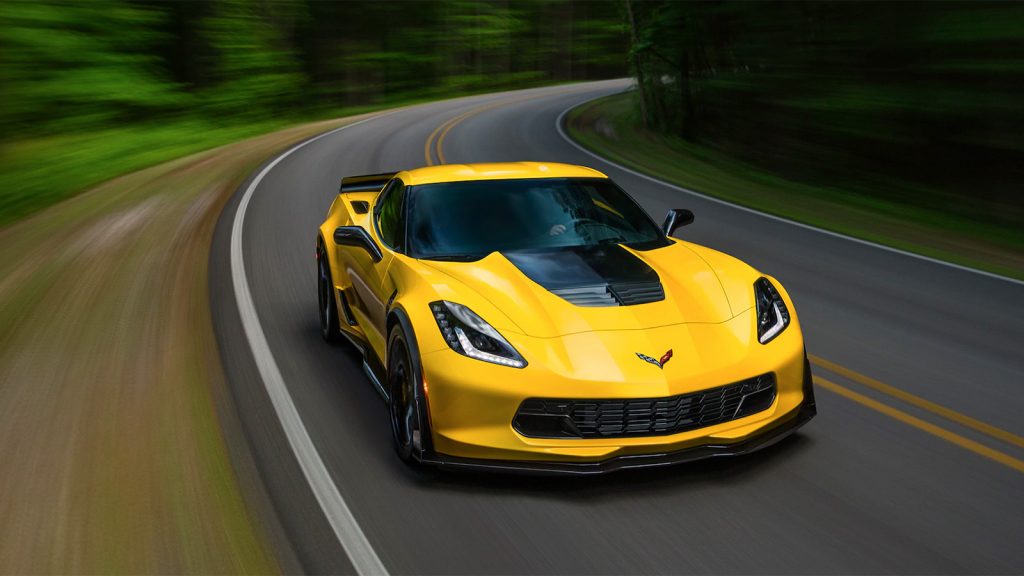 The new 650bhp Chevrolet Corvette Z06 is a classic case of giving the customer what they want.
As well as being the most powerful model in the iconic American sports car's long history, it is also a direct reflection of existing Z06 customers' demands for more variations, according to Corvette chief engineer Tadge Juechter.
Starting in first gear, you're thrust against the seatback and don't get any relief until the middle of fourth, and by that time you're doing well over 120mph
In addition to the Z06 hard-top, with its removable roof panel, there is now a convertible version. Both hard-top and soft-top can also be fitted with either a manual an automatic transmission, a first for the Z06.
Save for the pushrods and the dry-sump lubrication, this supercharged 6.2-litre LT4 Chevy small-block is filled with modern technology. It starts in similar form to the standard Stingray LT1 V8, with an aluminium block and cylinder heads, but adds forged connecting rods and pistons, and those pistons are re-engineered for this engine's 10:1 compression ratio.
Direct injection, variable valve timing and cylinder deactivation are part of the package, and the engine's pushrod design allows for the intercooled supercharger to be placed in the valley between the cylinder heads. In all, the supercharger adds just an inch to the engine's overall height, maintaining the Corvette's exceptionally low bonnet line.
---
Chevrolet Corvette Z06 - Inclusive Self Drive Features
free_Miami_delivery_and_collection
Free 2nd driver
Full tank of fuel
The Chevrolet Corvette Z06 is delivered with full comprehensive insurance for two drivers as standard, and we can deliver / collect from any address. Our only prerequisite is that you are 25 years of age or over, and hold a valid driving licence.
Chevrolet Corvette Z06 - Chauffeur Driven Rental
Miami Lusso Chauffeur Driven Exotic car rental happily covers all of Florida. Every destination is reachable to rent a Chevrolet Corvette Z06.
Black Chevrolet Corvette Z06 Car rental , Yellow Chevrolet Corvette Z06 Car rental , Red Chevrolet Corvette Z06 Car rental , Blue Chevrolet Corvette Z06 Car rental , White Chevrolet Corvette Z06 Car rental , Silver Chevrolet Corvette Z06 Car rental , Orange Chevrolet Corvette Z06 Car rental , Green Chevrolet Corvette Z06 Car rental
Book Now
Self Drive Price
From $650 a day
Please fill in the booking form for more details.
Enquire about our discounted monthly rental rates
Available In
Click to pre-fill the booking form with your preferred choice of colour
Black

Chevrolet Corvette Z06

White

Chevrolet Corvette Z06

Red

Chevrolet Corvette Z06

Yellow

Chevrolet Corvette Z06

Green

Chevrolet Corvette Z06

Blue

Chevrolet Corvette Z06

Silver

Chevrolet Corvette Z06

Orange

Chevrolet Corvette Z06
Chauffeur Driven Price
4 Hours $850.00
8 Hours $1350.00
Per Hour After $100.00
*Please review our Rental Agreement Terms
Confirm Booking