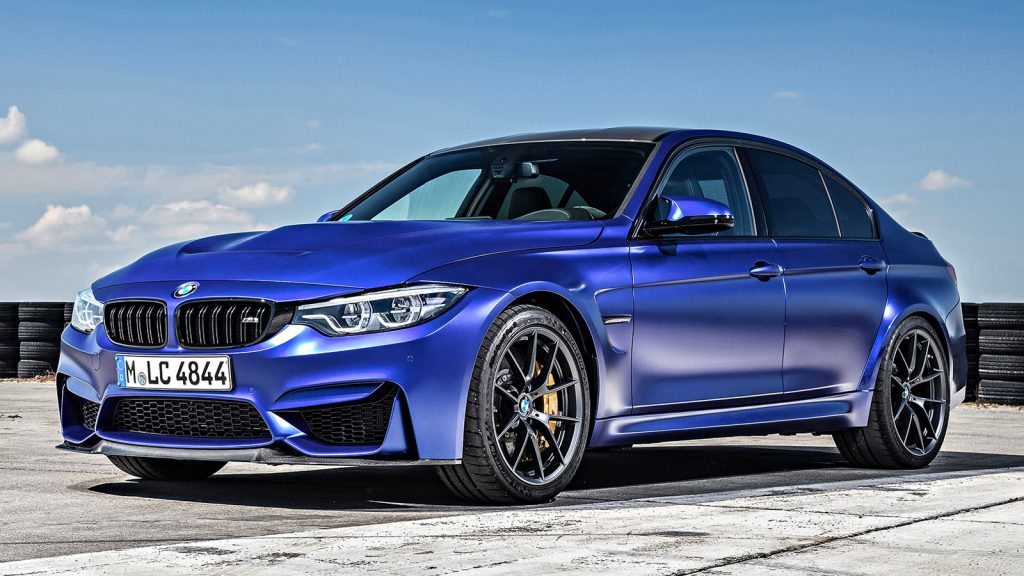 The new BMW M3 is a far more effective and efficient car than its predecessors. Great handling and driver appeal, plus a dazzling naturally aspirated engine. BMW have had four, six and eight cylinder versions across the three model generations since the M3 was first revealed in 1988, but now they've given us something different: Turbos. In fact a pair of turbos, mated to a 3.0-litre straight six. Pure magic!
---
BMW M3 - Inclusive Self Drive Features
free_Miami_delivery_and_collection
Free 2nd driver
Full tank of fuel
The BMW M3 is delivered with full comprehensive insurance for two drivers as standard, and we can deliver / collect from any address. Our only prerequisite is that you are 25 years of age or over, and hold a valid driving licence.
BMW M3 - Chauffeur Driven Rental
Miami Lusso Chauffeur Driven Exotic car rental happily covers all of Florida. Every destination is reachable to rent a BMW M3.
Black BMW M3 Car rental , Yellow BMW M3 Car rental , Red BMW M3 Car rental , Blue BMW M3 Car rental , White BMW M3 Car rental , Silver BMW M3 Car rental , Orange BMW M3 Car rental , Green BMW M3 Car rental
Book Now
Self Drive Price
From $350 a day
Please fill in the booking form for more details.
Enquire about our discounted monthly rental rates
Available In
Click to pre-fill the booking form with your preferred choice of colour
Black

BMW M3

White

BMW M3

Red

BMW M3

Yellow

BMW M3

Green

BMW M3

Blue

BMW M3

Silver

BMW M3

Orange

BMW M3
Chauffeur Driven Price
4 Hours $850.00
8 Hours $1350.00
Per Hour After $100.00
*Please review our Rental Agreement Terms
Confirm Booking